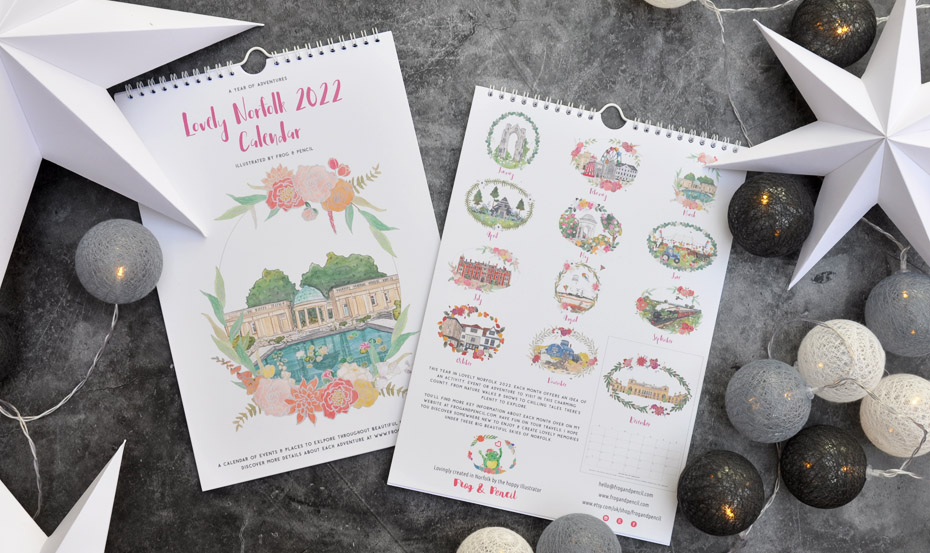 Lovely Norfolk Calendar 2022
My Lovely Norfolk 2022 Calendar celebrates a year of adventures to be had in this charming county of Norfolk. Each month depicts an activity, event or some place to visit and offers suggestions of places to explore under these big beautiful skies.
Thank you for buying a Calendar, I hope you love it and I hope you discover somewhere new and create the most gorgeous memories. Here you'll find more information about each month with helpful links should you wish to visit.
Enjoy the adventure! Love Claire x
Use the following hashtags to tag me into your adventures, I would love to see them:
#frogandpencil #ayearofadventures #lovelynorfolk2022
* Please do adhere to and respect any covid restrictions that might be in place to keep it enjoyable for all *
* Please confirm event schedules, dates and times via host websites and social media platforms before heading out on your adventures, in case of changes *
Please Hop to my Shop to discover more.